The New XTR's have been redesigned . Thay now come with a Rim Guard
and a much thicker Side Wall.....
Here is how it started, as most know i poped a new rear 27x11x12 XTR at winrock.
So i ordered 2 new ones for the rear. thay were wraped in plastic , but i did notest
the bead looked different. but was not sure. a buddy of mine notest the numbers were
different on the tire. I bought them a week ago and just put them in the garage. and never
paid attention. the old tire just say 27x11xR12. the new tire
says 27x11xR12-NHS82F. after looking i seen the side wall looked a lot thicker.
So i called ITP today and ask. he said thay redesigned the tire for a UTV.
before thay were just for ATV. now having rim guard and a much thicker side wall.
I was pleased....
The old tire weighs 33 pounds. the new tire weighs 35 pounds.
So there is 2 more pounds of rubber in the side walls now.
bear with me. i am going to try to show the difference with pictures.
but it dont do the new tire justice til you see it in person.
the thick side wall makes it a hell of a lot harder to mount. even
with a tire machine....
I broke a sweat....
Here we go.
This picture shows how deep the rim guard is. almost 1/2 inch deep.
in this one you can see how deep my finger go's in.
That sounded nice didn't it..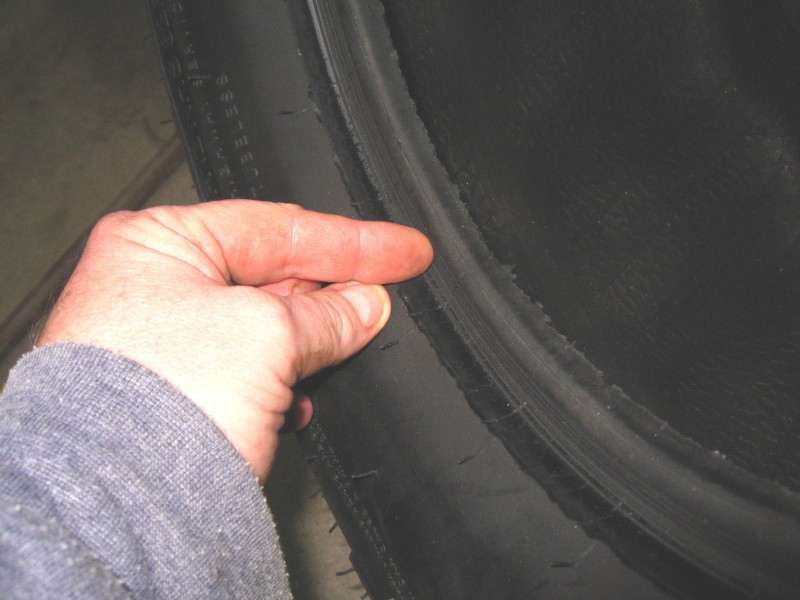 This is the old tire. it is not recessed at all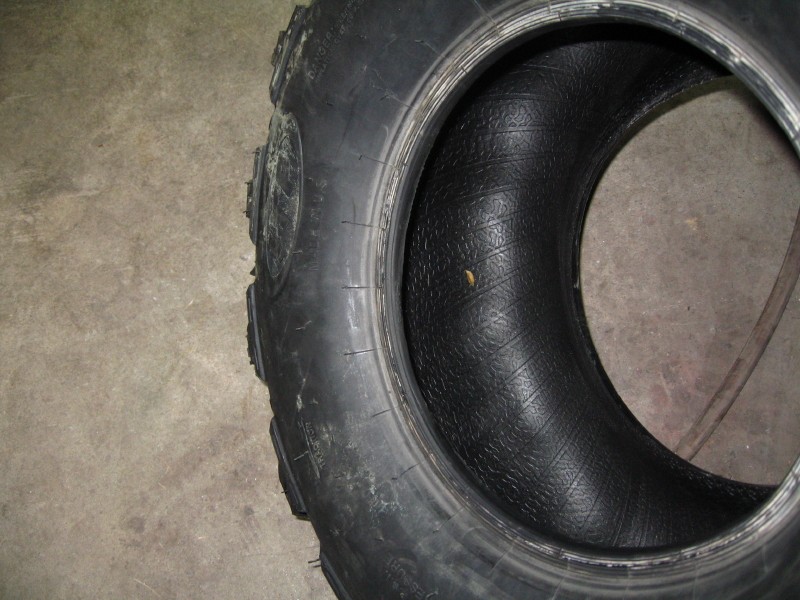 These 2 pictures show the difference in the lettering
on the old and new tire
New Tire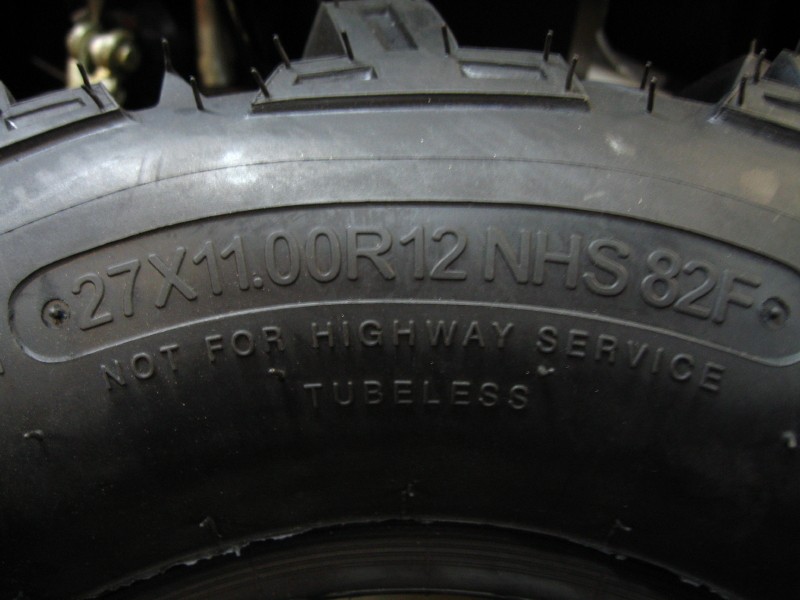 old tire
Here is a good view of the Rim guard on the new tire.
Also all the way up to where it says extream tarrain radial.
the side wall is hard over 1/4 inch thick. and the whole side wall
is much thicker than the old tire. the old tire sidewall is very soft.
Here is a couple of pics after i mounted the tires.
You can see the tire sticks out passed the rim....
it takes about 40 PSI just to get them to pop on the bead.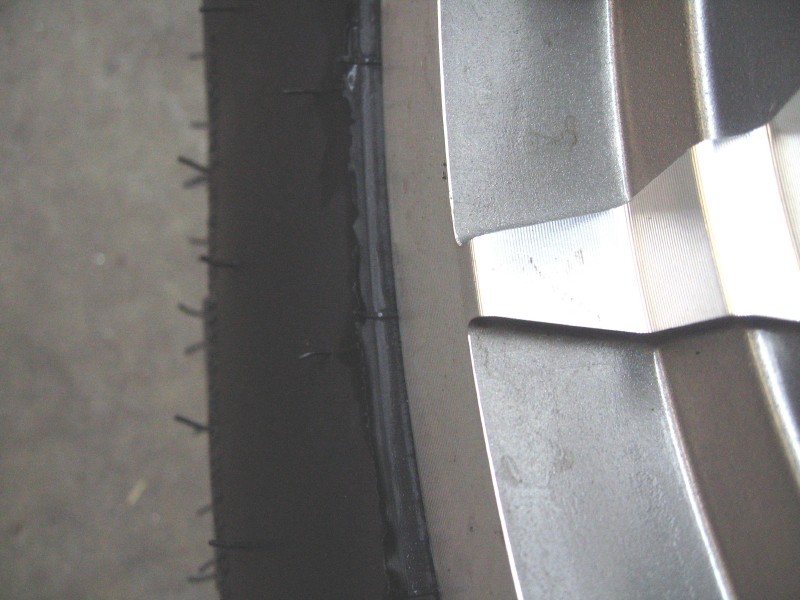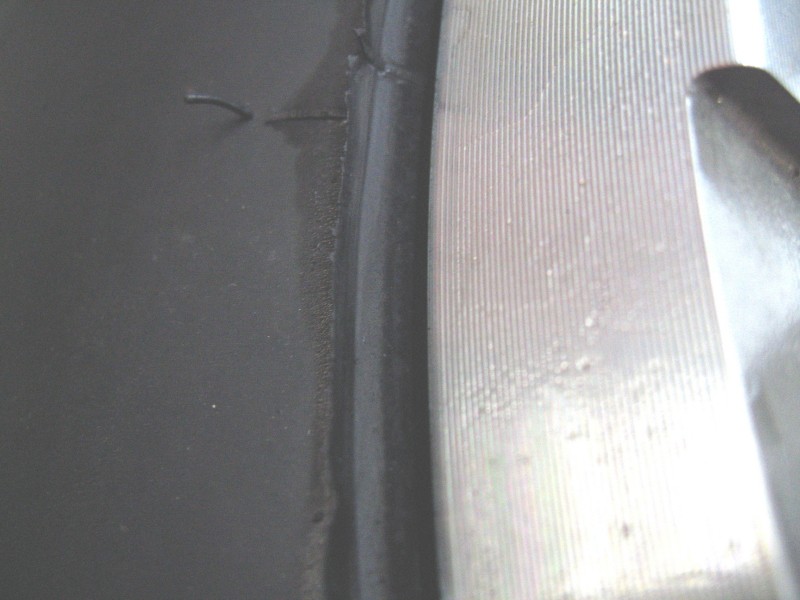 and here he is all mounted up and ready to do some more
SAK riding....
Well there you have it. the tire is much more beefy than the old one.
So i guess I will be staying with MAN TIRES......
I hope thay turn out to be very good. cause i really like the traction
of an XTR better than other tires i seen . So i will give it a go.
and now i don't have to wait around on PitBulls...
Chris....